Sell like professionals
We simplified e-commerce. Now it's easy to create a professional online store quickly. The service suits both small and large businesses.
Modern
Beautiful
Workable
When we started the online store, we chose Finqu because it had the best price and the easiest management. In choosing Finqu, it was important to build the online store ourselves, so we know how to use and maintain the store without outside help. You get exactly what you want and no extra costs by doing it yourself. The Finqu store is easy to use and has good instructions. Finqu's customer service is, in my opinion, the best in the world!

Giraffe
Happy merchants
The success story of many merchants has begun here. Join a group of happy merchants who make better sales every day with Finqu.
Build your dreams
Launch your store easily and get help whenever you need it.
Free Themes
Pre-designed beautiful themes are included in the price. Pick a style for your brand and get your store up and running quickly. All designs are free, modern, and made by our experts.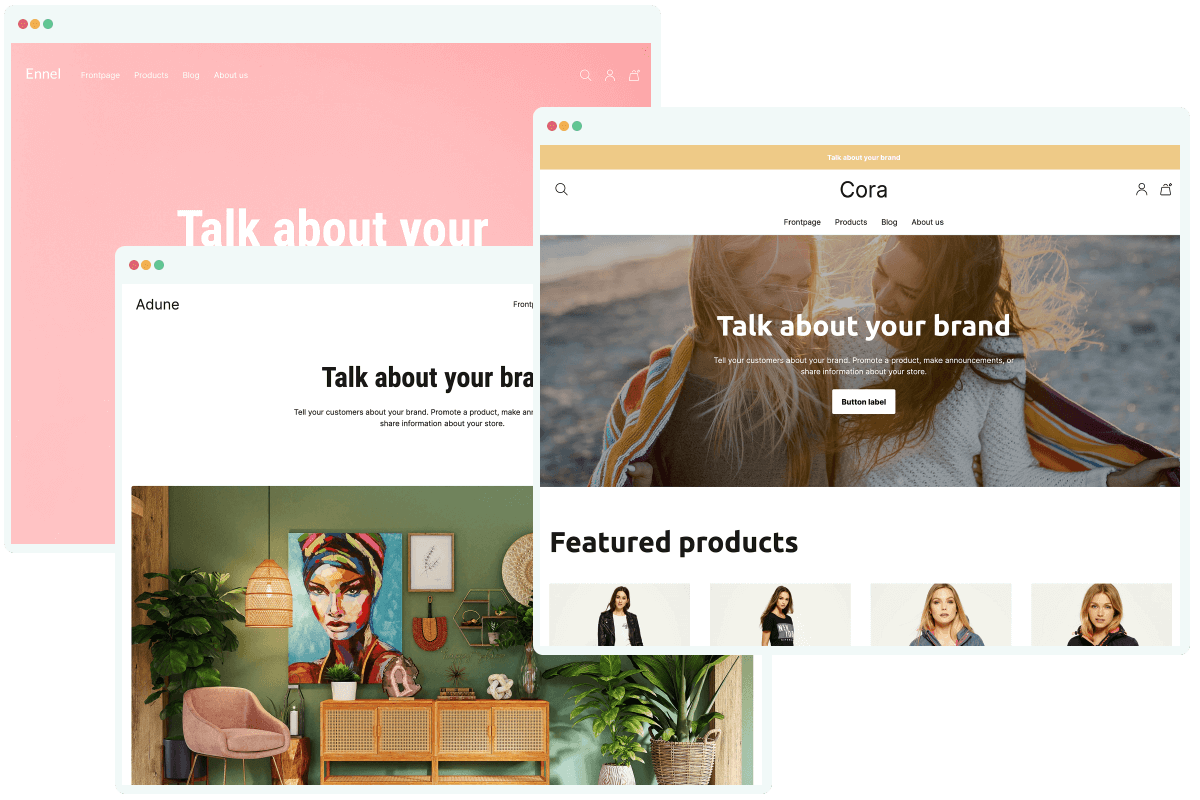 Free Setup
Probably the most effortless setup in the world. Just tell us what you're selling, and we will automatically create the perfect design for your online store using your brand and colors. It's so easy.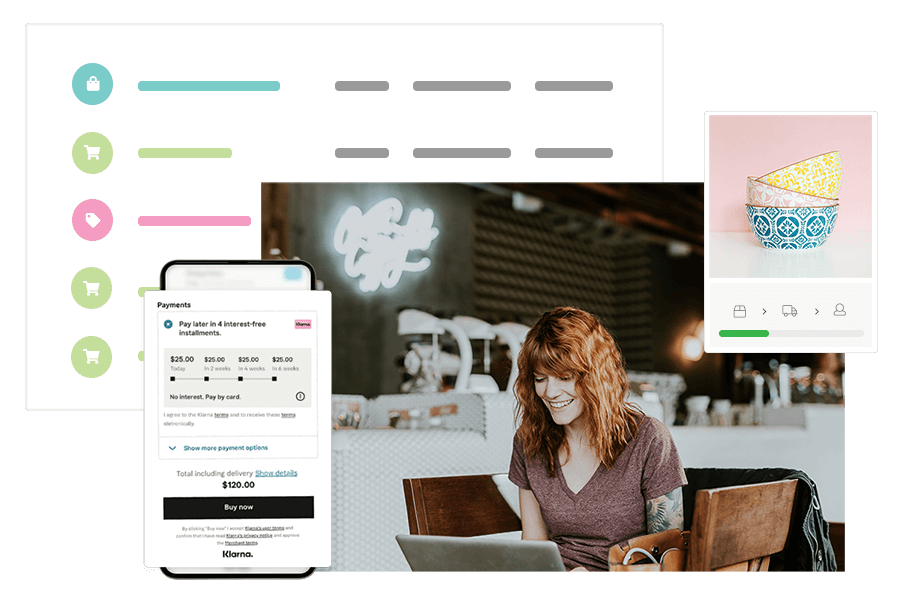 Ensiasennus
Haluatko maailman helpoimman verkkokaupan pystyksen? Anna meidän pystyttää kauppa puolestasi.
Kampanja: Verkkokaupan ensiasennus Basic- ja Flow-paketeissa 0€.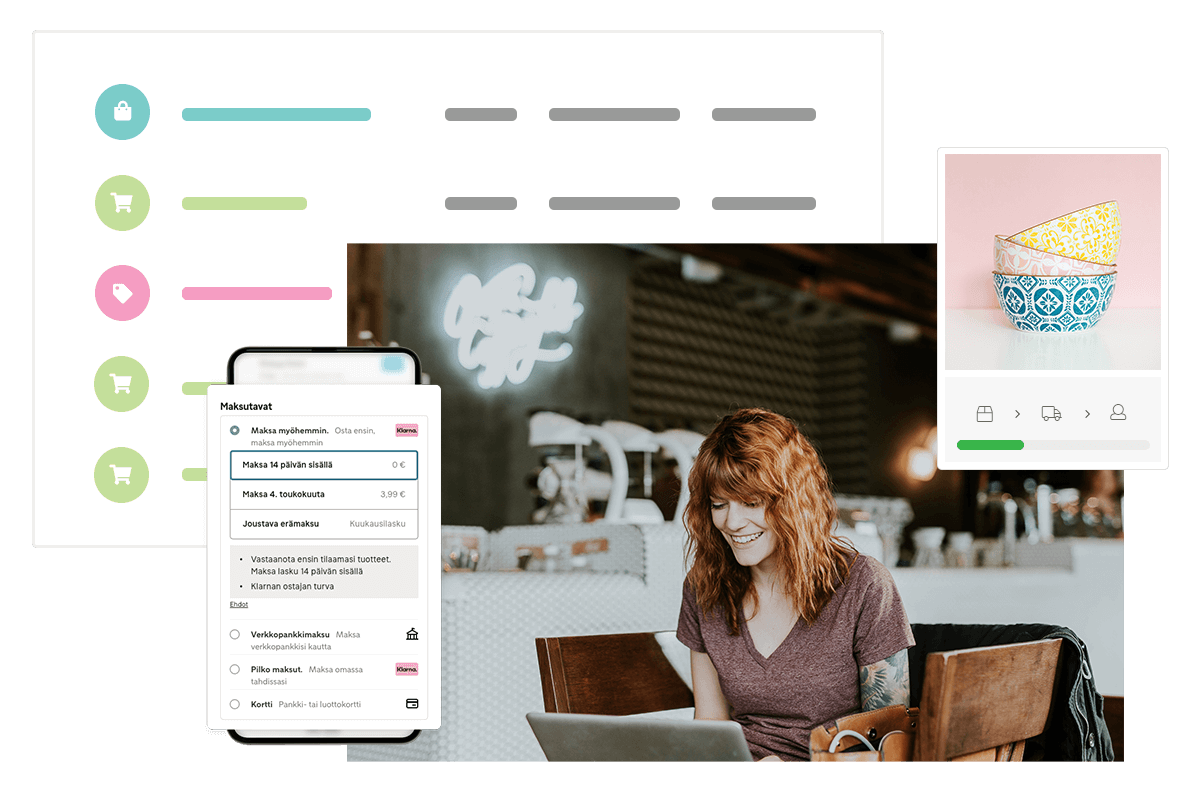 Free Support
Our support services, much praised by our merchants, are automatically included in the price. Get help whenever you need it - we're here to help.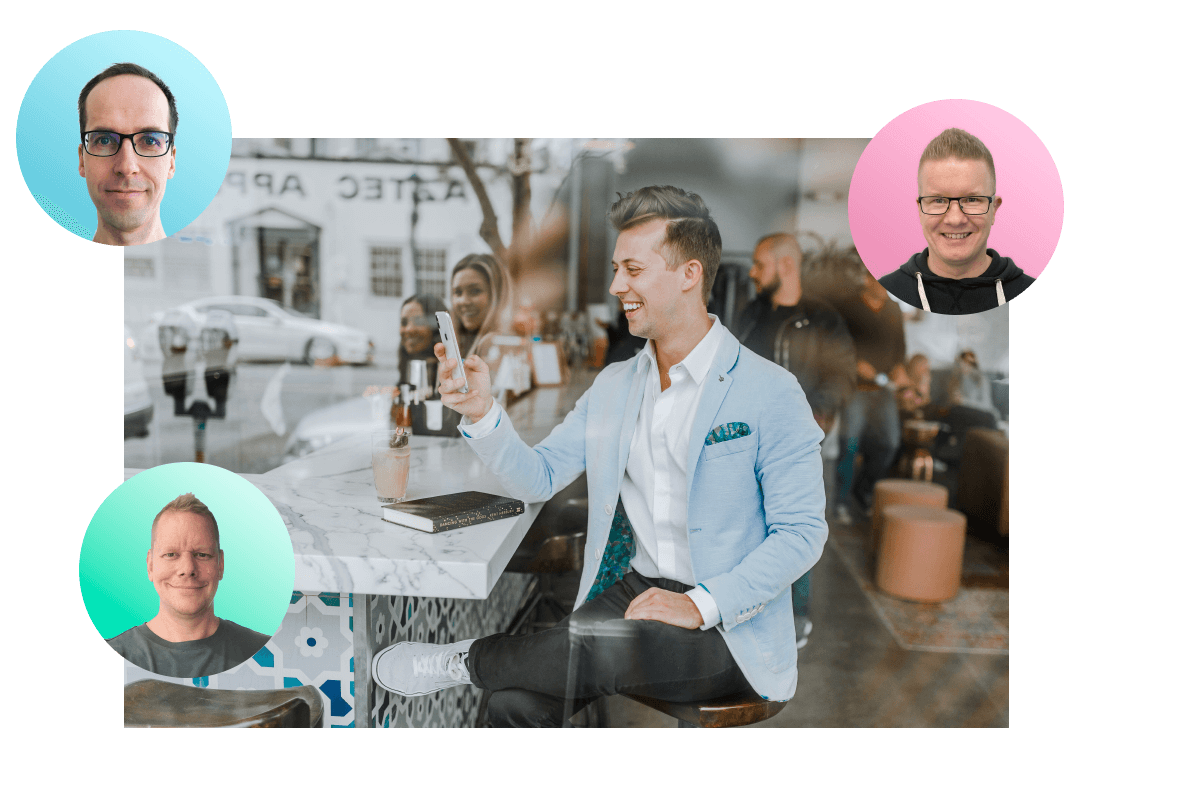 Paras ulkoasun muokkaus
Teimme oman verkkokaupan suunnittelusta niin helppoa, että se on lähes kuin taikuutta. Logo, värit, fontit ja kaikki muukin sisältö vaihtuu hetkessä. Näin helppoa muokkausta ei muualta löydy. Katso video.


Online store & in-store
Finqu is a modern multi-channel store. One admin dashboard, many ways to sell.